Cathie Harding, Emilia McKay, Emma Greenhill, Evangelina Balitskaya, Kristine Krupenny, Michelle Petty, Matt Thornton, Stella Trench.
Exhibiting at Hoxton Arches, London, Through The Lens has been collectively curated by eight University of Kent graduates from West Kent College.
The exhibition showcases each individual's talents and preferred area of photography. From fashion to still life, documentary to landscape, this show has something for everybody.
The three-year journey has allowed the students to further develop their craft, and hone their skillset.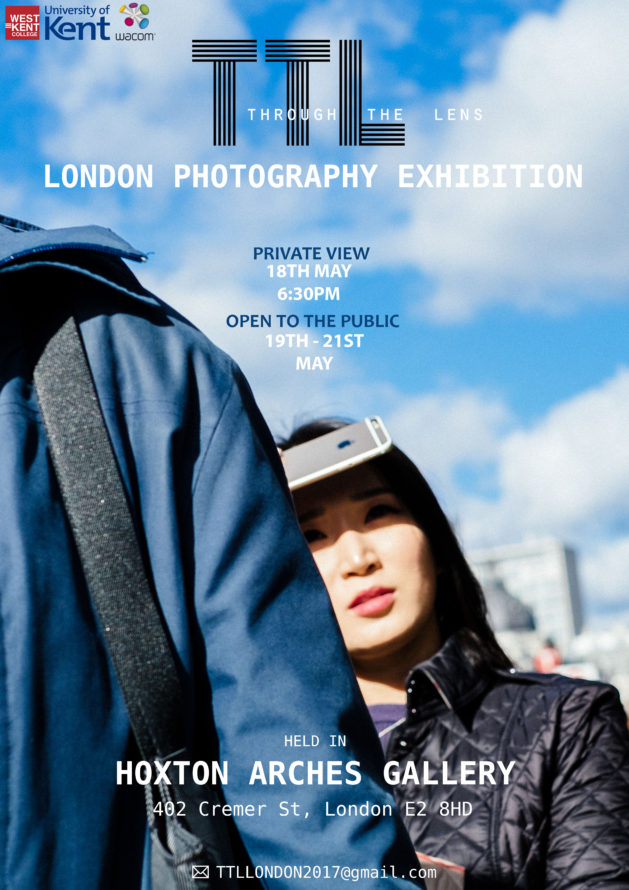 Admission: Free.
Gallery hours: 19-21 May, 10am – 5pm.
Private View: 18th May, 6:30 – 9pm.