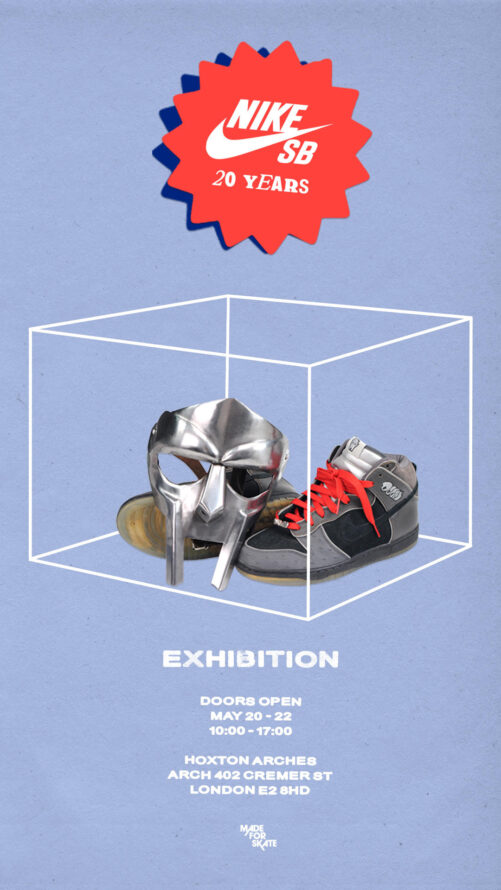 Nike SKATEBOARDING 20 years Anniversary Exhibition. An exhibition exploring the history and culture of skateboarding footwear. @skateboardmuseum and team weaved together exhibits for 20 definitive SB themes from the past 20 years – looking at collabs, skate shops, signature styles, and much more. This exhibition is open this weekend at Hoxton arches and is free for everyone: skateboard lovers, fans of the 80s and 90s, or any family looking to learn a bit more about their kids' new hobby.
FRIDAY 20/05/ 10AM TO 5PM
SATURDAY 21/05/ 10AM To 5pm
SUNDAY 22/05/ 10AM TO 5PM.