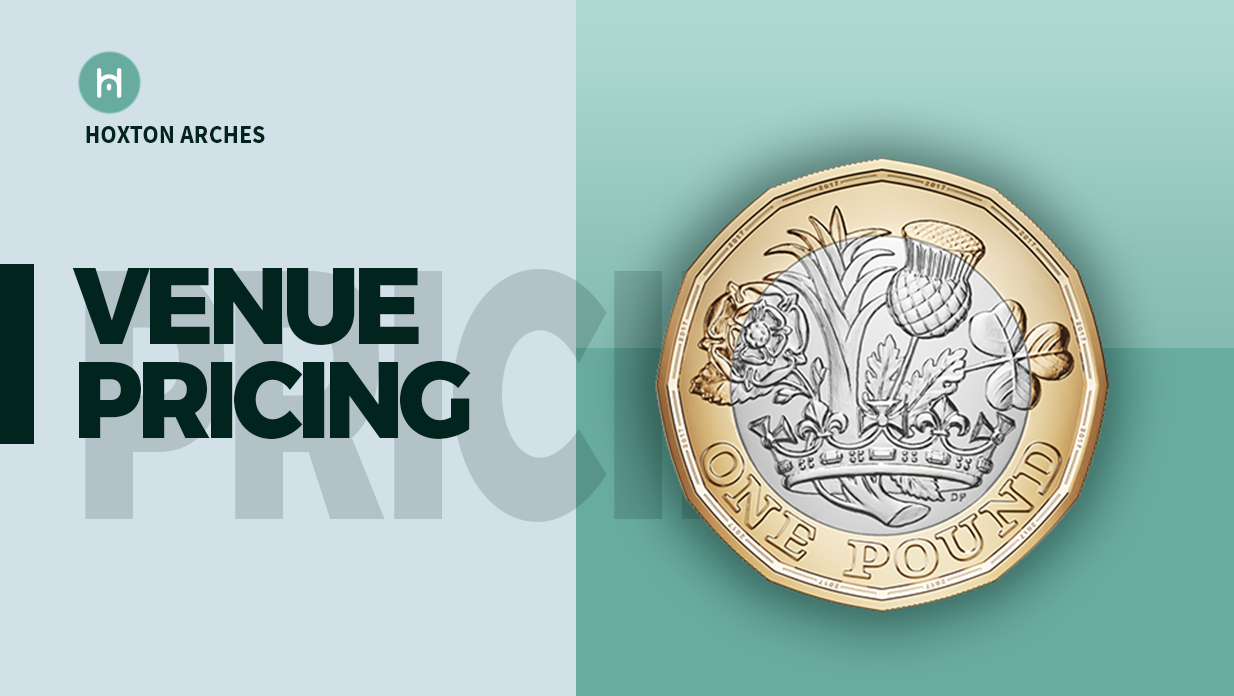 If you have settled down on the most suitable venue for your event, now you should look at the various pricing models. Not all places will charge you a fixed fee to hire their location.
1- Package per individual
Package per individual is a pricing model that will do what it says on the tin: you are charged a certain amount per each individual that attends. This means that the cost is usually inclusive of meals and drinks the visitors consume. The price per individual is commonly around £30–100 per visitor.
2- Day delegate rate
Hotels & exhibition centers that concentrate on corporate events will offer day delegate rates. They have pretty much the same price average as a package per individual ones, day delegate rates are usually different in that they are always inclusive of AV equipment and any extras the guest may ask for as pens and agendas.
3- Rental fee
The rental fee is a fixed price which you pay depending on how long you want the venue. Generally, you're going to be allowed to rent a place for few hours, a half day, or even a whole day.
4- Dry hire
Dry hire is just like the rental fee, except that it has already been made explicit that almost nothing is included but space. In several instances, that means there's no decoration at all.
5- Minimum spend
Many hotels, eateries, night clubs, and venues are offering you a minimum spending deal. This means you don't pay anything upfront to hire the place, but you have to make sure your attendees spend a certain amount of money.
Since your visitors expect to pay for their own drinks and food, this may be a great solution for you. Only ensure the menu items are not insanely priced.
6- Minimum number of guests
Many places may offer you a minimum number of attendees as a variation on the minimum spend model. That's possibly a much better deal than the minimum spend option.
Here, you just need to maintain a specific number of guests. The place calculates how much each attendee will spend enough to cover their costs and generate profits.